Date/Time
Date(s) - 19/03/2015
6:45 pm - 9:30 pm
Location
Relaxation Centre of Queensland
Categories
Presented by  John Bligh Nutting
PLEASE NOTE: This is a 4 week course, sessions on 19 and 26 March and due to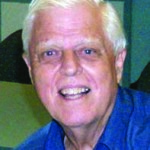 Easter the 3rd and 4th evenings on 9 and 16 April.
Participants in this advanced group should have completed at least one previous Inner Child programme. Skills covered will include creating Inner Parents to help look after your Inner Child and then resolving trauma-based relationship and work issues.
There is a part of us inside that never grows up, nor does it need to. That part is our very own Inner Child. It is incredibly real but it still carries many of our feelings of pain, stress, sadness and vulnerability. The first step in healing this, is to regain contact with your Inner Child (she or he is longing for this).
John brings many years of expertise, practice and counselling to these sessions. His Inner Child Work is recognised internationally.
FEE: $105 (including $25 book). PLEASE BOOK.
Bookings
Bookings are closed for this event.