Date/Time
Date(s) - 08/02/2015
1:30 pm - 4:30 pm
Location
Relaxation Centre of Queensland
Categories
Presented by  Maxine Chisholm
Have you ever felt like you just want to sing, but don't? Thoughts such as, 'who am I kiddi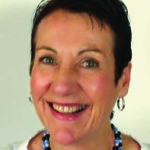 ng?' or 'someone might hear me' or 'I can't sing in tune' or just 'I can't sing!' seem to come into your head.
There are so many reasons that we don't sing and only one as to why we ought: It's so good for us! The benefits of singing are numerous and often the reasons you don't sing are easy to change. Maxine believes everyone who is vocal can sing, even if they have been told they can't. Today is about uncovering that voice, learning to practise easy vocal techniques and letting that voice out! Shy singers very, very welcome.
FEE: $25. PLEASE BOOK.              
Bookings
Bookings are closed for this event.