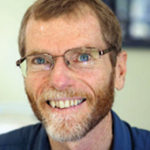 Terry says – "In the last year or so I have found myself being "pushed" by the universe and intuition to "put out there" what I know about how beneficial reconnecting to Nature for spiritual development and mental healing can be.
Background: I have been a multimodality natural therapist in private practice for the past 31 years (Ashgrove Sports Injuries Clinic to Ashgrove Wellbeing Centre and currently Nature Therapies) and since 2006 I rekindled the work I did as a young youth worker in my early 20s where I facilitated groups on camps and retreats into natural environments. These programs been quite transformative for adult participants on both an individual and group basis, and I now consider reconnecting people to Nature my best and most satisfying work.
While on retreat myself in the desert near Alice Springs, I received a clear message that Find Yourself in Nature needed to be 'bigger than me' and something that could do go on doing good work even when I wasn't around. So, part of that plan is to speak to groups of people and share the information, rationale and experiences that a wholesome relationship with Nature can provide.
Personally, regular alone times in Nature are an essential part of my personal and spiritual development. I returned to my true myself, and see myself reflected in the metaphors of Nature that present themselves when I've been in the Bush for a few days or more. Apart from that I've been a mad camper, kayaker, fishermen, bushwalker (along with Ray Perich) since I was a child.
I am an accomplished presenter and facilitator having delivered many presentations and workshops to corporate, educational and lay sectors over the years.