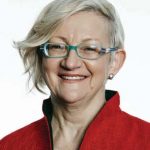 Ruby Johnson is an experienced coach of over thirty years. She founded courses in Wholistic Psychonomy, which studies the laws of the personality and the soul in the early 2000s.
She's the author of three books on the topics of emotional and mental wellbeing, coping with the effects of addiction and re-empowerment after sexual assault.
Ruby holds an Honours Degree in Psychology, a Diploma in Education and a Bachelor of Education  as well as a multitude of qualifications in areas ranging from NLP to various kinds of bodywork. She was taught the art of listening by David Kranz a student of Carkhuff.
She is an awe-inspiring facilitator who truly cares enough to listen compassionately, providing deep insights into the psyche; and to teach others to do the same.