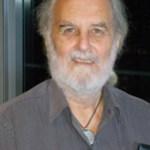 I first encountered the Transformation Game while visiting the Findhorn Foundation in 1994 where I played it numerous times during my 4 week stay.
As a response to my Playing Intention for the 4 day game I received the insight to leave my then job in the Commonwealth Public Service. After freaking out at fearful prospects that could ensue I pledged to follow through with that insight and made a commitment to the other players. I did follow through.
Six months after returning home with the box version of the Game I began sharing it with friends. Upon realising its value as a "tool for beneficial change" I determined to undertake the Facilitators' Training for the Game which I did in Ireland in 1995.
In the ensuing 20 years of working with the Game I have experienced great joy in witnessing players come to realisations and understandings about the way they "play" their lives. More than 130 games on, it continues to be a fascinating process working with everyday people exploring everyday issues in their lives and providing a platform for them to do things "differently".
My role is to hold the energy, create a safe space, guide players through the process, keep everyone on track, assist in exploring and clarifying issues as they arise and provide wise input.