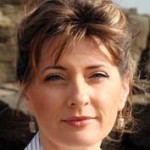 Rochelle Gardiner is a Psychologist with over 15 years experience. She has been an ACT practitioner since 2011 when she attended her first ACT workshop and began to understand the scientific foundation and practical applications of this approach.
Since then, Rochelle has attended training with the founders of ACT in the USA and recently at the World Congress in Europe. She has participated in over 20 ACT training courses and has provided numerous training to businesses and individuals. She is passionate about bringing ACT to people's lives to support their wellbeing and thriving.
Rochelle is presenting Acceptance Commitment Therapy in February.