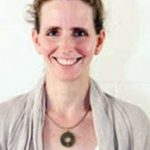 From the very start my lessons in the Alexander Technique were a breath of fresh air amongst the busyness of life, thirty minutes where I could go and just be. They provided a space where I decompressed and emerged with lightness of body and spirit. This really sparked my interest. Would it be possible to learn how to do this for myself, to let go of self created tension and limitation at any time? Furthermore, could I learn how to prevent myself from creating imbalances in the first place by taking the everyday acts of living onto a conscious plane? Once the door had been opened I knew this was a field I wanted to explore for life.
I initially came to the Technique with particular goals in mind, using it as a general maintenance and recovery strategy. Over time, the Technique has naturally widened my horizons to include awareness of the way I move through life. This approach helps me to create a general ease in my body and to enjoy more freedom. I consequently feel more connected to myself and my environment.
I have learn t and continue to learn so much from the Technique and am passionate to share my understanding with others.
Alongside my practise of the Technique I also work as a professional freelance harpist. I have performed on several tours with the Australian Chamber Orchestra, done extensive work around Australia and New Zealand with the major symphony orchestras as well as playing for numerous Ballet, Musical and Opera seasons. The integral employment of the Technique has been my backbone throughout and has given me an understanding of how to apply Alexander's discoveries in a broad context.