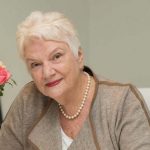 Joy Nugent pioneered a private nurse practice which promoted holistic end of life care. She has devoted the last 30 years of her life to caring for the dying and exploring the concept of soul. Joy's family home was on a pineapple farm near Gympie in Queensland. After attending the small State School of Dagun she spent 3 years as a boarder at Moreton Bay College, the Victorian style building in Wynnum, Queensland that her mother had attended when it was The Misses' Greene School. These years were very important in shaping her self-reliant character. Her final year of primary education was spent at Somerville House in Brisbane as a day student, as Moreton Bay College at that time did not cater for year 12. In 2008, she was admitted to the Moreton Bay College Hall of Fame in recognition of her outstanding contribution to community service. 
After attending Somerville House in Brisbane, Joy became one of the first nurses to graduate from the Princess Alexandra Hospital, South Brisbane. Her training included 4 years of hospital based training. At that time, it was compulsory for student nurses to live in the nurses' home.
As a nurse in business she faced many obstacles from colleagues and the traditional palliative care services. It was her aim to consider lifestyle choices for the whole person, for the whole of life – including end of life. This meant introducing complementary therapies and honouring a personal soul. Her model is to place equal emphasis on physical, intellectual, emotional and spiritual needs. A priority for Joy is to remove fear while supporting a person with choices to engender feelings of security and comfort in what Joy sees as a most important time of life. For end of life conversations about beliefs, values and wishes Joy uses the Advance Care Directive as a framework.
Joy spent time in Malaysia. Joy had met Elisabeth Alfred when she attended a Women Chief's of Enterprises International (WCEI) conference in Kuala Lumpur. Joy was South Australia's first President of this group of business women. Elisabeth was secretary of Hospice Malaysia and had trained as a nurse in Adelaide. With this connection Elisabeth invited Joy and her colleagues Nirmala Pusari and Professor Ian Maddocks to conduct a Palliative Care Course for 160 participants in 1996 in Kuala Lumpur. Following this event, she spent 3 months in Ipoh assisting an oncologist to set up a private hospice. At that time Joy was a Rotarian and enjoyed the opportunity to be of service.
When she returned she set up, with the Rotary Club of Unley, a Rotary Matching Grant with Malaysia and 30 nurses and doctors came to Adelaide for one month to receive intensive education in aged and palliative care. Following this training Joy received an invitation from one of the participants to return to Malaysia. This invitation was from Margaret Lieu, a dynamic nurse from Sandakan, East Malaysia and she asked Joy to train volunteers and to assist with education for doctors and nurses. This Joy did and for 10 years organised International Palliative Care Training seminars for them. Joy is proud to be a Patron of Sandakan Hospice. In 2007 she was recognised as a Woman of Distinction in the Nursing and Health Sector by the Asia Pacific Business Council for Women.
In 2006, Joy launched a non-for-profit company NurseLink Foundation Ltd and transferred her practice to this company so that it would have an income stream for its charitable works in the area of education, providing scholarships and nursing special cases. In 2015, NurseLink Foundation Ltd was taken over by Yellow Door who have separated the nurse practice from the Foundation. This left Joy free to launch her US published book "As Good As Goodbyes Get – a window into death and dying" in New York in October 2015 and to consult privately for end of life matters. She is currently presenting widely on "Tips on writing an Advance Care Directive."  There seems no way to stop this passionate woman who has devoted her life to caring – especially for those at the end of life.