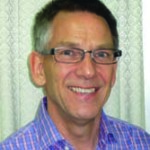 George is an expert in the art of Aikido, and has also studied conflict resolution, graduating from Macquarie University with a post graduate diploma in Conflict Management. His workshops are experiential and enjoyable and he has worked with varied groups including schools, businesses, welfare organisations and sporting associations.
Using the calm, yet active wisdom of Aikido (the way of harmony), combined with mainstream conflict resolution techniques, George demonstrates skills that provide:
A unique way to meet with conflict and restore balance to tense situations
Techniques which reduce aggression and create win-win outcomes
Skills to negotiate shared power
Participants lean how to:
Assertively respond to conflict rather than react
Set clear boundaries to bullying behaviour
Maintain centre and inner calm during escalating disputes
What participants say:
George's  course was excellent and presented in a relaxed, friendly atmosphere. It was full of information and we had plenty of practice. Will come back for more!
George's session was full of great information and techniques about how to keep you safe.
A very informative, fun, practical and hands-on session. George is a great teacher.
Brilliant! I had lots of fun – it was informative – More Please!