Eliane Mathiuet is a Registered Clinical Counsellor and Art Therapist. She has over 20 years experience working with individuals, couples, families, professionals, teenagers and children.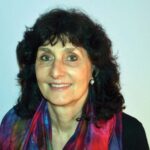 Her particular interest is in helping Individuals, Couples and Families deal with a range of emotional challenges associated with their healing journey.
Trained in the specialised field of Counselling, Art-Therapy and Hypnotherapy Eliane uses her skills and experience to inspire and support others on their path to wellbeing.