Dr Peter Howie has been specialising in assisting others in what he sees as a general lack of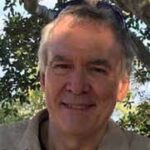 adult sex education in our culture and how it impacts individuals and relationships.
Peter says if a problem cannot be talked about what chance is there of solving it? He also says that he has found in previous sessions it's a simple way to get people more conscious of what they might be avoiding in the area of sex in their lives and can see immediately what a difference it makes when they are able to communicate, open up and make real connection with their partners.
Sessions like this are long overdue and really needed. We have heard so often from individuals how sad they are that their partners can never discuss these intimate moments. See more