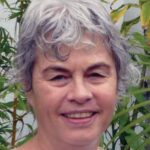 Brenda has Maori heritage and connects to her ancestry through storytelling and nature. She guides people who struggle with anxiety to empower them to transform their life and become confident, authentic and fearless.
With ten years' experience in the health sector, including working with HR, NDIS, disability care, Veteran home care, young people with disabilities and aged care services.
Brenda says that working in these fields has given her deep understanding on how to relate and connect to people at various stages of their life. She uses different breathing techniques to help others overcome anxiety and remain calm in extremely stressful situations.
Personally, Brenda says she found that meditation helped her tremendously, when a family member was diagnosed with cancer, and using meditation helped her to manage this testing time in her life. She compassionately facilitates her blend of ancestral wisdom, meditation and connection to the earth, so you too can transform your life and become less overwhelmed about your future.