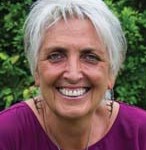 Popular Brisbane based presenter and author Joan Wilson-Jones draws from a range of modalities because, she says, just like in clothes, in life there is no 'one size fits all'.
People leave her workshops motivated and energised. 'There is  always a step we can take', Joan emphasises, 'sometimes it's a small step that helps us regroup, sometimes they are huge steps that bring inspiring change into our lives, and sometimes it's about cementing the path we are on and continuing to move towards our goals'.
A veteran of her own major life challenges Joan's work is proven in her own practice and the successful life she has created. Her unique blend of science, humour and experience consistently results in outstanding reviews from workshop participants and coaching clients.
To see Joan's presentations click http://www.relaxationcentreqld.org/events/ and Search Joan Wilson-Jones.