Date/Time
Date(s) - 18/05/2022
10:20 am - 10:50 am
Location
Relaxation Centre of Queensland
Categories
Presenter: Jeffrey Hodges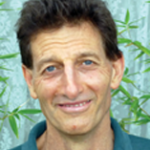 We can live for 3 weeks without food, 3 days without water but only 3 minutes without oxygen – which makes your breath more important than your diet. Wim Hof (the 'ice man') has demonstrated that breathing techniques drawn from the yogic traditions can have extraordinary health benefits. Come and experience for yourself.
FEE: $7 per session. PLEASE BOOK.
Bookings
Bookings are closed for this event.