Date/Time
Date(s) - 27/02/2019
7:00 pm - 9:30 pm
Location
Relaxation Centre of Queensland
Categories
Presenter: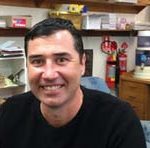 Alexander Robey
How often do you find your mind racing in an exhausting cycle? Do you ever feel confident and capable and then suddenly, like a switch, you doubt yourself and become unsure?
Do the gremlins in your head come out to party when it's bedtime? Does your internal 'to do' list seem full of 'I should do' which never seems to stop, filled with expectations from others?
Amongst the noise and haste of a busy life, Alexander will provide strategies to quieten your busy mind and prevent stinky thinking.
FEE: $30. PLEASE BOOK.
Bookings
Bookings are closed for this event.