Date/Time
Date(s) - 20/11/2021
10:00 am - 1:00 pm
Location
Relaxation Centre of Queensland
Categories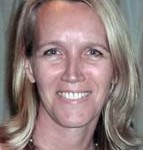 Presenter:  Hilda Brunckhorst
Always there for others and putting yourself last? Being a 'people pleaser' can create quite some stress in your life. You might have difficulty setting boundaries, or not even know how to support yourself while looking after everybody else. Taking a moment for yourself might feel selfish when others need you. Are you keen on finding a way to be there for others with less stress involved? Would you like to learn how to prioritise yourself more? – Are you craving a balance?
In this course you find out what is holding you back and how to start changing that. Hilda helps you understand what drives you as a 'people pleaser' and explains how you can shift to being comfortable with supporting yourself as well.
Booking this course is your first step towards supporting yourself and reducing your stress. We are looking forward to seeing you.
FEE: $30. PLEASE BOOK.