Date/Time
Date(s) - 16/05/2020
10:00 am - 12:30 pm
Location
Relaxation Centre of Queensland
Categories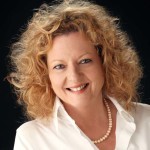 Presenter:  Vicki Bennett
Vicki Bennet's 30th book is entitled The Book of Hope – Antidote for Anxiety. In this book she reveals that we are more anxious now than ever before in the past. She says our inbuilt mechanism of fight or flight was how we survived as a species, but now it has turned into an overwhelming anxiety that we try to avoid or numb.
Vicki tackles head-on the challenges that stimulate anxiety and identifies the powerful resources of self-care, awareness and mindfulness. Tapping into widened vision and resilience through techniques of self-soothing, managing triggers and accessing gratitude on a completely new level. She shows us how we can develop a supportive relationship with ourselves and offers ideas and answers to anxiety. As she highlights in her book we need to cultivate and foster and reframe our relationship with anxiety and so we connect with the meaning and purpose of our lives.
This promises to be a wonderful session and The Book of Hope will be available at the Centre.
FEE: $20. PLEASE BOOK.
Bookings
Bookings are closed for this event.