Date/Time
Date(s) - 09/11/2016
7:15 pm - 9:45 pm
Location
Relaxation Centre of Queensland
Categories
Presenter: Behram Ghista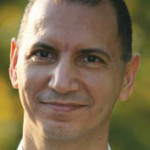 There are some truths we cannot avoid without incurring severe penalties. One of these truths is the importance of self-awareness, because we just cannot progress in any area of our life in its absence.
Self-awareness, frees us from the hallucination that we can ever be happy living in ignorance of our strengths and allows us to unleash our unrealized potential. These outstanding advantages inspire positive behavior, which not only enables us to feel better, but also live better, and everybody benefits in the process.
When we fail to make personal growth and learning into a way of life, we are easily derailed by the profusion of misinformation that floods our consciousness daily and we remain magnetized to suffering in its many forms. This impairs our ability to discover what can yet be possible for us. And so, to dwell in glorious moments that stretch into a lifetime, a deep commitment to personal excellence is absolutely essential.
FEE: $35. PLEASE BOOK with full fee. If Bookings closed please ring us on 3856 3733 to make a late booking.

Bookings
Bookings are closed for this event.