Date/Time
Date(s) - 30/10/2018
7:00 pm - 9:30 pm
Location
Relaxation Centre of Queensland
Categories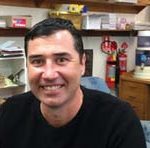 Presenter:   Alexander Robey
Has the modern world dulled your spirit and left you hiding behind a shield? Perhaps keeping others emotionally distant, playing a role that no longer suits you, pretending to be who you're not or placating to the needs of others? Maybe you just need to regain your zest for life and authentic self.
Over time we can armour ourselves to protect, pretend and to provide; losing a sense of self in the process. This is a gentle and informative workshop to identify how you may be shielding yourself and some useful strategies to freeing yourself.
FEE: $30. PLEASE BOOK.
Bookings
Bookings are closed for this event.