Date/Time
Date(s) - 24/08/2019
10:00 am - 1:00 pm
Location
Relaxation Centre of Queensland
Categories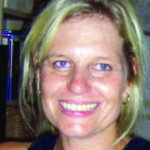 Presenter: Nikki Ward
We all have deep yearnings for love, for being appreciated, for belonging and for feelings of being valued and included within our families.
Unfortunately, we can so often feel the very opposite. Whilst we may hope the arms of the family will embrace us as we return after the challenges in our external world and responsibilities, it can all too often not be there.
Join Nikki today as she shares so many practical insights gained from years of learning and teaching others, bringing hope and encouragement.
What you need can start with you – come and see how.
FEE: $25. PLEASE BOOK.
Bookings
Bookings are closed for this event.