Winnie has had a lifetime of involvement in many businesses, activities and responsibilities. She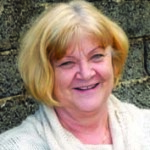 has a mind that wants to know and she has had to deal with some very uncomfortable challenges and situations.
She found the Ungame to be a remarkable tool for getting to know more about herself and others.
Winnie has shown and proved her creative abilities in several previous courses. She clearly loves this aspect of herself and days with her can be a lot of fun.
To access Winnie's presentations search Winnie Macfarlane here https://www.relaxationcentreqld.org/events/