Susan Margaret has a background in painting, making sculpture and teaching visual arts at The University of Newcastle. She now works out of her studio teaching art and combines counselling with artistic therapy processes for clients. Susan has been teaching colour and communication in Diploma of Holistic Counselling and Graduate Certificate of Artistic Therapies over the last four years.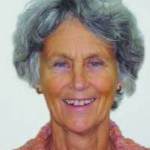 The feedback from Susan Margaret's Memory in Your Hands and Colour and Reflection workshops is always full of praise – here are some from recent workshops:
This was the most enjoyable and enlightening course – Susan Margaret is a fantastic teacher and I would recommend it to anyone to do.
A joyful, revealing experience – a quiet transformative, simple process helping to bring clarity and freeing of an issue – providing a tool for life to use again and again.
I loved this course! It really helped me to connect to my feelings and watching others come up with amazing expressions of themselves was a rich and intimate experience, full of insights
This course helped me more through the doubt that I could create something from clay. Susan was encouraging, gentle and insightful and I had fun and a new experience.
A very relaxed, welcoming and creative experience; I enjoyed the foundation exercises and felt well prepared for the "head" creation. My resulting head was a revelation both in form and inspiration for fostering my creativity in the future.
I had a delightful and enlightening experience. Susan is encouraging and motivational.
Absolutely fantastic, therapeutic and relaxing as well as giving skills in clay sculpting. A respectful group coordinated beautifully by Susan Margaret. Thank you.
I would never have believed that I could a) create something as revealing and meaningful and b0 that the course could be so thought-provoking. A lovely to spend the day exploring and creating. I would highly recomment it.