Rachel Collis is an outstanding teacher and a sought after presenter throughout Australia. She was for many years a consultant psychiatrist. She now teaches on the MBA programme at QUT and also provides executive and career coaching. Rachel co-authors a blog that has been listed as one of the top 20 positive psychology blogs.
Rachel is also currently writing a book on meaningful success:
www.meaningfulsuccessproject.com
Her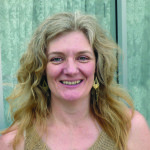 e are some comments from Rachel's previous presentations:
Rachel's ACT workshop was so helpful, so insightful, so productive – and so much fun! Thank you Rachel.
Really loved your ACT presentation Rachel. You were brutally honest about your life, entertaining and I have a lot of information to process for the benefit of myself and others. Today is the 4th anniversary of my baby son's death and I am ever so grateful I came to spend it with you and I have much to take home to work through. Many thanks.
Lots of humour and encouragement and full of great ideas with plenty of resources offered. I would definitely recommend Rachel's presentations.
I found this the best course ever for anxiety and dealing with life – Rachel was awesome in the way she connected to the group.
Excellent!! Rachel's vulnerability to share was inspirational and provided a safe place. Lots of information covered which was grounded in useful application.
I gained so much from Rachel's ACT workshop. Three things spring to mind – comprehensive information delivered clearly, a very safe emotional space was created, and the workshop was interesting and from the heart. I learnt a lot and I would recommend this workshop highly.
Rachel is a wonderful, warm speaker, human and open and gives courage to share. Good interaction with fellow attendees. It was a great day.
So refreshing to meet a psychiatrist (retired) who shows her human side! Thank you. Rachel's explanation of ACT was very clear. I really appreciated her suggestions regarding quality therapists. I found it a very beneficial workshop.
To view Rachel's courses – https://www.relaxationcentreqld.org/events/ and enter Rachel Collis.