Margo Knox has spent many years in the helping professions Though an incident for which she is eternally grateful she was catapulted into a new way of thinking. Margo used A Course in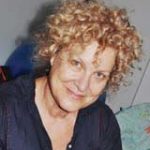 Miracles as a guide through much of her transformation.
However the application of Forgiveness and Gratitude has led her to both inquire and love the ideas around "Conscious Ageing". How to age in a way that has more to it than mere success, fitness and exercise or a healthy diet, notwithstanding any of these wonderful areas of life Margo says our Age-ing can move to Sage-ing and real Eldership with a little willingness and shift in perception.