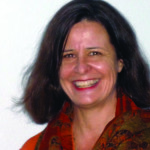 Jane's professional interest in compassionate leadership led her to an interest in neuroscience and positive psychology. Her personal journey, involving close shaves with burnout and a tragic family experience with mental health problems led her to mindfulness and meditation. She practices regularly in her personal life and uses it in her professional coaching. Jane loves the combination of science, practice, personal growth and peacefulness that mindfulness and meditation can bring.
Jane has coached all levels of staff from on-ground teams to the executive tier. Her current research and use of mindfulness at work builds sustainable, less stressful and more connected workplaces. Jane enables people to work with their own mind, feeling and behaviour connection to influence their organisation's broader culture in a way that matters to them and helps the organisation meet its vision and goals.
To view Jane's courses click https://www.relaxationcentreqld.org/events/ and search Jane Stanfield.