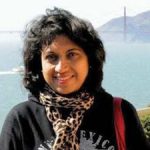 Dr Sophie comes here highly recommended. She is a specialist in Anaesthesia – a medical doctor and consultant anaesthetist. She has a deep interest in optimisation of our health at all times, and certainly before and after surgery.
She says "Do you know that your health and happiness is greatly dependent on how you use your mind. You may be amazed to discover that the reasons you become unwell are often not for the reasons you think they are. She will give us real-life examples that demonstrate and demystify perceptions about health and disease.
We welcome Dr Sophie to our Team.
Sophie is a doctor, resercher, philosopher and a writer. She is a student of Buddhist teaching of Mindfulness and A course in miracles.