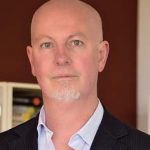 Dr. Scott Zarcinas started out as a medical doctor working in Australia and UK in paediatrics after graduating from the University of Adelaide in the early 1990s.
After a vision of his death 50 years in the future, his interests turned to researching human behaviour and motivation, and running personal development seminars through The Empowered Living programs he designed and created.
As a Life Practitioner, he brings to the personal development industry a profound and fresh understanding of human behaviour. He helps self-motivated individuals who feel stuck in a rut and lost for direction to realign with their purpose, values and passion so that they can create the life they deserve and become the person they always wanted to be.
As the founding director of DoctorZed Publishing (est. 2006), he is also devoted to publishing books with the values of goodness, truth and beauty. He is the author of 8 titles, including the much-loved adventure story of self-discovery, Samantha Honeycomb, and the self-help title, Your Natural State of Being, which addresses the personal issues of the Failure-Cycle, self-limiting behaviours, and self-sabotage.
You are invited to come and hear Dr. Scott Zarcinas talk about how to live a purpose-filled life and rediscover the joy, peace and freedom that is your birth right. See Polishing the Mirror of Life: How to Find your Purpost and Niche in Life.