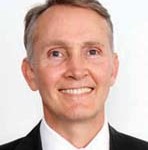 Dr David S Wilkinson graduated as a medical doctor from the University of Queensland, and in 1996, completed his training as a general surgeon with the Royal Australasian College of Surgeons. He subsequently furthered his oncological expertise in the subspecialty of Breast and Endocrine Surgery, both in Australia and England. He has treated thousands of cancer patients over the last twenty years in his capacity as a specialist Breast and Endocrine Surgeon.
Having published scientific papers in peer-reviewed medical journals, Dr Wilkinson has regularly been invited to speak at cancer conferences. Whilst his current practice centres on the breast and thyroid,he has also managed a wide variety of other cancers.
As part of his commitment to health outreach, Dr Wilkinson has accepted invitations to be a guest speaker at seminars for cancer patients and those interested in fighting cancer, and to present on topics including food against breast cancer. He has also taught surgeons in Tonga and Cambodia through organisations such as AusAID.
To fill a gap in available literature, Dr Wilkinson wanted to provide inspiring material based on credibly sourced, thoroughly referenced, peer-reviewed research. He felt there was a need to write a book that provides for the information needs of medical and allied health practitioners, cancer patients, their carers and people interested in cancer prevention. So he wrote: "Can Food be Medicine Against Cancer? – A healthy handbook that combines science, medicine and not-so-common sense." (Available in our Bookshop)