A teaching car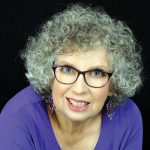 eer is what Di wanted. When at school but she was always writing. In those days pen friends were popular and Di wrote to girls her own age in the UK, Asia and Australia. But a teaching career did not happen then. Instead, she embarked on a nursing career in her late teens and subsequently worked in hospitals in South Australia, Victoria, New South Wales and Queensland.
Later, she was a medical representative, shopping centre marketing manager, art gallery owner and more – often holding two or more positions at a time.
Di completed a degree in Adult and Vocational Teaching at Griffith University in 2002, working in the training industry.  At last, she was a teacher! In 2008, Di embarked on a career teaching English to students at universities in China and South Korea.
In 2012 she graduated from Swinburne University with a Master of Arts (Writing), and then went on a solo drive around Australia taking five months to complete the journey.  She took thousands of photographs and visited many interesting historical destinations in Queensland, New South Wales, South Australia, Western Australia and the Northern Territory.
She founded the Writers of Wynnum Manly, is a member of the Queensland Writers Centre and president Society of Women Writers Qld, the Caboolture Historical Society and The Society of Professional Obituary Writers.
Her interest in housing for senior solo women first started around 20 years ago, when she assisted a disabled lady after she was bashed and robbed, and was unable to pay her rent. Approximately ten years later, Di found herself alone and without adequate funds to purchase or rent a home after a broken marriage.  She has been house sitting for a while, renting a unit paying around 70% of the pension, and living in an old bus.
She is keen to find a solution to the homelessness or housing stress of solo senior women,  who are seeking safe, affordable, forever housing and formed SoSeW Cohousing.