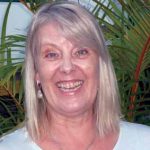 Yoga for me is a complete practice of mind, heart, body and soul. My daily practice is my compass towards a healthy, calm and joyful lifestyle. That starts with embracing every morning with gratitude.
I truly believe we grow 'younger' in both body and mind with regular yoga practice.
I found yoga when I needed it the most – as for so many people yoga became the way to handle and deal with pain and suffering in any form.
Yogic life is the way for me and I love to share practice. Before the Covid period I used to teach classic Okido yoga including lots of partner, group yoga and I ran seasonal workshops. Now the focus has shifted into Feel Calm Yoga letting go of any tension in our hearts by calming our minds through deep breathing and movement.