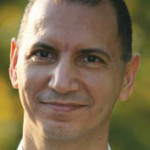 Behram Ghista was born in 1955, in Mumbai, India, has been studying and practicing the Buddhist way of life since 1980. To taste the true flavour of the teachings, he trained under various Masters in India, Sri Lanka, Thailand and Japan.
During his training in India, he spent several years in solitary retreats in isolated settings, living in small huts and even caves, in the Himalayas. After years of dedicated practice, he experienced his deepest insight in May 1988, in the magnificent Himalayan landscape.
In 1989, Master Behram was authorized to teach the Dharma by his teacher, Lama Zopa Rinpoche. Lama Zopa is the spiritual Director of The Foundation for the Preservation of the Mahayana Tradition (FPMT), which has over 135 centres in 31 countries around the world.
Since his empowerment in 1989, to spread the teachings of the Buddha, Behram has been conducting talks, workshops and retreats in India and abroad, as an accomplished yoga and meditation teacher.
Although qualified as a Graphic Designer with a Masters Degree from the USA, Behram has chosen to dedicate his life to inspire people globally to know their spiritual heritage, because of his passion to share with others the richness this awareness has created in his own life.
With over 23 years of experience behind him, Behram Ghista continues to make a profound difference in many people's lives, in India and abroad.
See Our Vibe Attracts Our Tribe (9/11/16) and You Were Born With Wings: Isn't it time you learnt to fly (15/11/16)