Andrew Holt i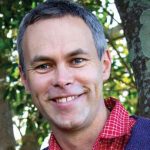 s a passionate educator and visionary who has worked with children and parents from many backgrounds and places for nearly 25 years. He strongly believes in allowing space for children to shine their wisdom through allowing them to investigate their interests and passions whilst supporting them with tips and tools to aid in self-awareness and social and emotional learning along the way.
Andrew has written two books mixed with both modern and ancient psychology in the 'Wise Kids Series' to support parents,educators and children.
Andrew Holt writes books for children of all ages. A primary school teacher, yoga teacher and a mindfulness trainer. He has travelled the world working with parents and children from many cultures. His experiences in kinesiology, reiki, medical intuition, positive psychology, and a love of entrepreneurial or enterprise education in student self–directed discovery projects are integral to working with children.
His experiences have brought him to the conclusion that wisdom isn't just for old folks.  too—if we'd only give them the SPACE for them to explore. So, it's his mission to open the world for these wise kids…and have as much fun while doing it as he can.
His first book, A Wise Apple Tree Helps Me: Top Tips for Wise Kids, was released in June 2015. His second book, in this seven-book series, A Wise Water World Inspires Me: Top Tips for Wise Kids was released in 2018.